Everything that starts well ends well!!! :)
Our first event has come to the final stage. The top ten contestants had a nail biting close contest and here are the most awaited results!
ahem ahem!!! How can we afford to announce the results without thanking the audience who voted?!!!
Thanks a million for each of you for taking your valuable time to choose the best for us. Without your support this event would have not been such a grand success. Thanks again and hoping to see the same for the events coming up too ;)
Now without any further delay, here we go for the Results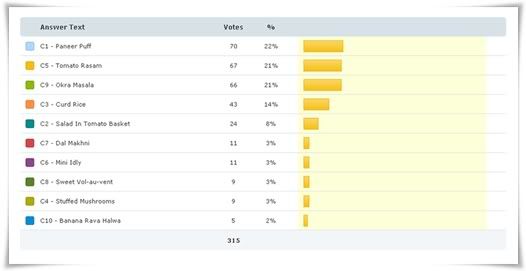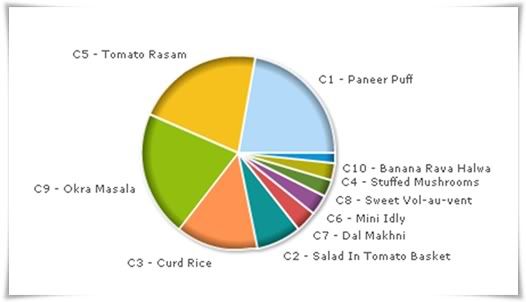 The Winner- People's Choice is - Mrs.Rohini Vijay of Currys and Spices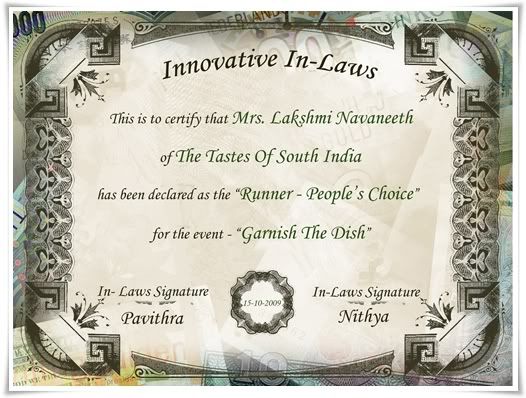 As we had promised earlier, the In-Laws have a surprise for you.. Since its the In-laws event, we always have our choice to praise too.. We have two awards of our choice with us and here it goes...
The Winner again - In-laws Choice goes to - Mrs. Kamala of Cook at Ease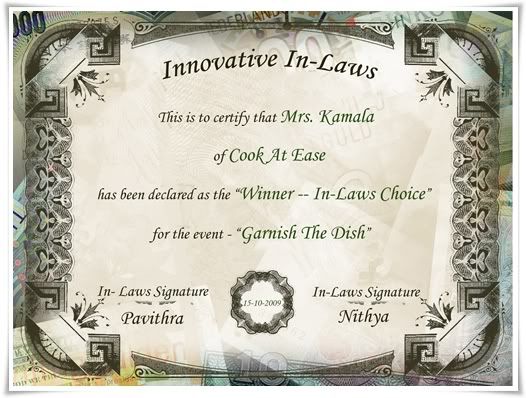 Mrs. Geethan And Mrs. Kamala had the same score.. So they are both called the winners. :)
Congrats to all the winners. We are really proud of your amazing trials. :)
Kindly collect the awards above.
Thanks to all the other contestants who had put their best efforts for the event. You all had amazed us so much. Thanks again for the extended cooperation.
The round up of all the entries would follow shortly. Wait on to see it!!!
Will meet you all back with more challenges soon!!!! :)